The representative of the modern cooling equipment are chillers. It is the basic element of central air conditioning systems going in a complex with fenkoyly (the air conditioner closer / the ventilatory convector).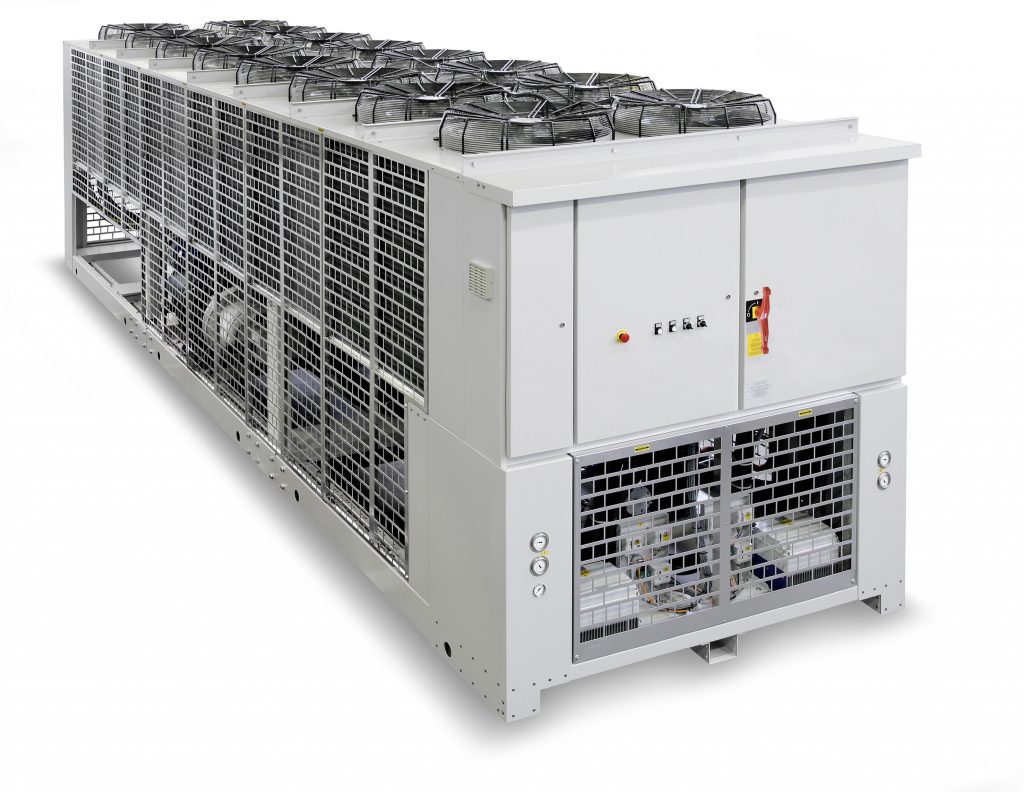 Chillers are applied in residential, office and industrial buildings, being the principal node in climatic systems of the central type. Systems – the optimum concept now, for creation of comfortable climate in locations, the providing air cooling/heating, its cleaning, cooling, distribution through air ducts.
Chillers happen to two types of cooling of the condenser – air and water. Both can have the built-in hydraulic circuit, or do without it.
Chillers with cooling of the condenser with air:
with the axial fan, take place on the street, balconies, plane roofs.
with the centrifugal fan, take place in the enclosed space – attics, cellars, service premises.
with the portable condenser, are set in the enclosed space, the capacitor unit is carried out outside.
The central air conditioner with system of distribution of air
Finite link of system are the fan coils connected to the central unit by means of pipes where the cooled special solution or water circulates. Fan coils happen different models and capacities, are characterized on an index of "the complete explicit refrigerating capacity", are externally similar to internal units of split.
If in fan coils to pump hot water on the second circuit / to switch to a heating boiler, they can replace steam heating in the winter.
Chiller and fan coil can be set in the cellar, technical locations, attics that allows to save a building image.
Main types of execution of chillers
standard – are set as outside, and in the location.
with the free cooling – for cooling in locations where the whole year goes heat production.
with switching in the mode of the thermal pump – for application during switching off of heating and in cold off-season if there is no central heat supply.
with heat recuperation – for off-season, with motivated use of secondary heat, water heats up to 40C.
with the built-in hydromodule – there is an accumulative tank and the built-in pumping station. Serial installations have one-two circulation pulsers and a buffer tank.
quiet and superquiet installations, for operation in restrictions on noise level – residential buildings, clinics, etc.
The absorption chillers
Are optimum in case of an electric power deficit. There is a thermochemical compressor. The chiller consists of the thermal generator, the evaporator, the condenser, an absorber and pumps. Uses secondary resources of energy (hot water, superheated steam, combustion of gas, oil products). Unlike normal compression machines in operation the heatusing principle is applied. Construction includes the bearing frames from protected is galvanized steel. Compressors with a viewing peephole – to control oil level.
Please, Go to AC installation San Diego page to learn more.