Service is a complete complex of periodic scheduled maintenance of key parameters of operation of the air conditioner, necessary for support, in order to avoid its premature output out of operation. Services in service are capable to offer only the serious specialized climatic companies. It is explained by the high cost of an equipment for diagnosing of technique and operation of the highly qualified staff having wide practical experience in area of conditioning and which had special theoretical training.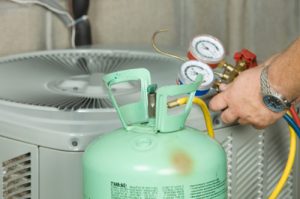 Service essentially differs from guarantee maintenance and repair. The air conditioner which didn't fail yet, and normally functioning for support of its standard operation is subject to service. It considerably prolongs periods of operation of the equipment with its maximum productivity and efficiency, and also sharply reduces probability of unforeseen failures. The failed air conditioner is heavy expenses on its repair, and also damage of the conditioned location, the furniture which is in it, office and industrial equipment.
At the functioning air conditioner (consists of 2 units) unlike other household appliances unenviable destiny – operation in very severe conditions. The outside unit located on the street is influenced permanently by temperature drop, humidity, settlings, different pollution and other external influences. The heat exchanger of the outside unit is hammered with small-sized dirt, dust and poplar down owing to what heat exchange is seriously broken. It is considered one of basic reasons of premature failures of the compressor. In addition, connections (between external and internal units) the freon route because of tendency to a depressurization also require to themselves special attention.
One-time repair and preventive service of the air conditioner includes: system testing by means of PU, cleaning and wash of air net filters, check of absence of a frost deposit on the evaporator, temperature monitoring of dry air on an input in the evaporator, check and cleaning of drainage system, check of clamps of a contact unit, check of operation of fans, check of value of tension in control networks, check of a status of cables, wires, freon routes, check of average pressure of inhausting, check of absence of leak of freon, in case of separate payment refueling of the air conditioner freon, cleaning of the external unit, and also consultation of the client on all interesting questions of operation of air conditioners.
In order to avoid premature failure of the air conditioner, for extension of its silent and trouble-free operation, the air conditioner needs periodic service at least once a year!
To learn morу about our services  –  tap here AC installation and repair San Diego