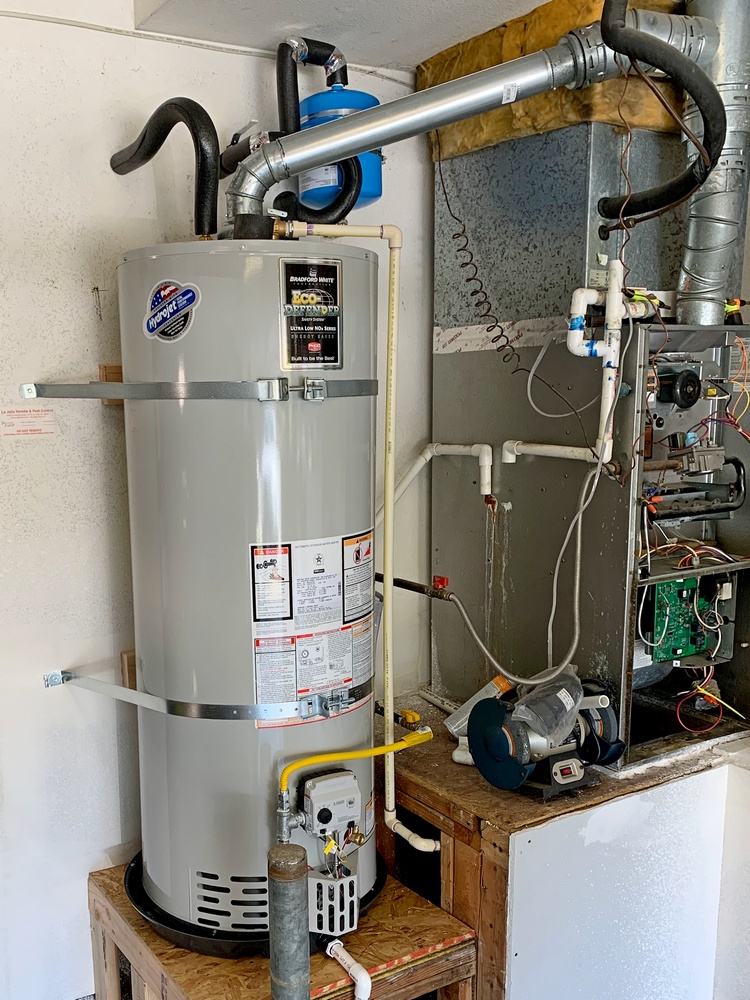 Water Heater Replacement
in Spring Valley, CA
Check out this new water heater we installed for this home in Spring Valley, CA! If your water heater has reached a life span of around 8 – 10 years, then it's time to get a new one! While getting water heater maintenance will help prolong its life lifespan, once it reaches a certain age, there's not much you can do. While there are many signs that indicate that your water heater needs to be replaced, the most obvious one is that your water isn't heating properly. If you notice that your water isn't hot enough or you seem to be constantly running out of hot water, it's an obvious sign that you need to call Atlas HVAC Inc for a water heater replacement!